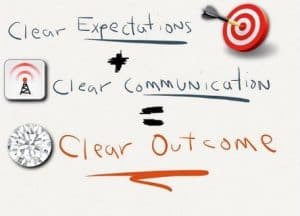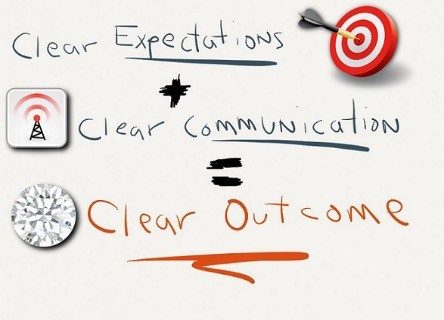 The initial blog post in the accountability series called "Accountability, Why Does it Matter?" was posted a couple of months ago.  To read that article click here.  There are several behaviors that impact accountability and one of the most important behaviors is communication.  One of the key communication requirements for accountability is providing expectations which is what we will focus on in this post.  To give you the reader an idea of how important this topic is, there are over 193 million results when "Communicate Expectations" were searched using Google.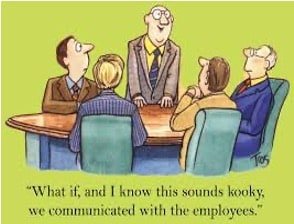 If communicating expectations has been written about so many times why is it still a struggle?  The main reason is you have people variables.  General communication face to face in a normal world is difficult.  Now add in the pandemic and remote communication and you have created level two.  Finally, add another level of difficulty by communicating specific expectations from a leadership position.  Now you have created the perfect storm for difficult communication. 
What is Communication?
When searching for "Communication" through a Google search, returned was 2.87 Billion results.  According to Merriam Webster Dictionary communication is a process by which information is exchanged between individuals through a common system of symbols, signs, or behavior.  The common delivery systems or supply chains are verbal and written communication. 
Verbal communication can be over the phone or via a computer or phone through an application like Zoom.  Written communication can take the form of a text message over the mobile phone, an email, an instant message, or a document posted online or attached in an email.  Those are just some of the examples of communication.  No matter the delivery system the leader must ensure the message was clear and understood. 
What is an expectation?
Another Google search was done on the word "Expectation" returning 548 million results.  The definition for expectation found in the Merriam-Webster dictionary is "the act or state of expecting something".  Everyone expects to learn and understand what is expected of them.  Expectations are the foundation of accountability.  From a corporate perspective as the leader, it is your duty to yourself, the company and more importantly your subordinates to ensure expectations are clear and understood.  If expectations are not understood, results could be dire.
Impacts of Not Understanding Expectations
A leader must communicate their expectations.  Not just communicate expectations, but ensure the expectations are understood.  According to Ongalaxies impacts of the receiver not understanding the expectations of a leader include
Lack of Accountability
Employee Anxiety
High Tension
Poor Performance
Poor Customer Satisfaction
Lack of Motivation
Lack of Creativity
Without expectations being properly understood or even communicated at all the impacts to the organization can be unrecoverable.  Many companies have suffered large losses as a result, and some are not in business today.  As the reader and a leader, think about your expectations and how you communicate them.  Are your expectations being understood and accepted or are they missing the mark like your team?  One of the keys to success is two-way communication and understanding the message.
Recommendations to Improve Expectation Communication and Understanding
Everyone wants to improve their communication and the receivers understanding and comprehension of the message.  Below are some recommendations to help you as the leader ensure your message is heard, received, and understood.
Forbes and Impraise have provided some recommendations to consider when you are communicating your expectations.  The recommendations are:
Solidify your expectations – Make the expectation clear.
Provide a purpose for your expectations – People are more motivated when they know what the big picture is.
Confirm understanding of the expectations and collaborate with your team – Confirming the expectations helps ensure an understanding of the expectations. Collaborating with the team also helps to ensure they have ownership and a stake in the expectations.
Check back and setup regular team meetings – Within a couple days check back with the team on the understanding of the expectations and provide clarification where needed.
Setup regular one-on-ones with each individual – Setting up one-on-ones helps foster open and honest communication between you and the recipient of your expectations.
Summary
Expectations are the foundation of accountability.  Clear expectations and a clear understanding of them is key to the success of any book of work to be completed.  The results whether a project, customer service initiative, or annual performance of an individual depend on getting this right.  The lack of communication and understanding of the expectations can lead to an environment of no accountability and failure. 
References
https://www.merriam-webster.com/dictionary/communicate
https://www.merriam-webster.com/dictionary/expectation
https://ongalaxies.com/2019/07/15/the-impact-of-unclear-responsibilities-and-expectations-on-people-and-work/
https://www.forbes.com/2010/07/12/expectations-challenge-demand-leadership-managing-varghese.html?sh=3e858511a4c7
https://www.impraise.com/blog/how-to-clearly-set-and-communicate-expectations-as-a-manager