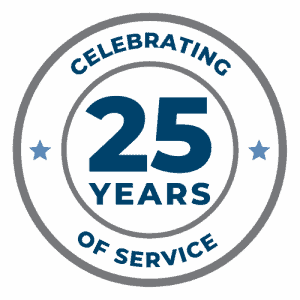 Irvine, CA – California Intercontinental University (CIU) is hitting the ground running this 2021 in reaching 25 years of serving its growing student population. In its continuously evolving educational environment, CIU has mastered online learning in creating one of the most flexible collegial business programs that cater to both domestic and international students. Many strides have been made throughout the years that make California Intercontinental University what it is today, a leading online university providing quality instruction to students worldwide. How has CIU upheld its academic reputation of providing accredited business degrees for 25 years?
Innovation
Business students at CIU acquired the flexibility to study anytime and anywhere long before government authorities required the educational sector to shift to 100% online learning due to the global pandemic of 2020. While other institutions were working to implement new remote learning systems, California Intercontinental University had all of the cloud systems in place to tackle the remote working environment, which kept its student population feeling secure. There was no need for CIU to suspend classes or change its educational processes. On the contrary, CIU accelerated its pursuit of innovation. Over the years, CIU has had the privilege to focus on providing the best online student experience.
Accreditation
Another reason California Intercontinental University has upheld so well over the years is due to its compliance and accreditation efforts. In 2009, CIU successfully obtained accreditation from the Distance Education Accrediting Commission (DEAC), which covers all distance education activities within an institution and it provides accreditation from the secondary school level. Every five years, CIU assures all DEAC accreditation standards are met, and as recently as 2018, CIU's accreditation was once again reaffirmed until 2023.  
Additionally, California Intercontinental University's most recent milestone towards enhancing its educational value is being granted membership to the Accreditation Council of Business Schools and Programs (ACBSP). Membership is the first step to obtaining accreditation from ACBSP; a world recognized business program accreditor. The business accreditor, ACBSP's, focal point is certifying teaching excellence, determining student learning outcomes, and assuring a continuous improvement model. Acquiring such accreditation from ACBSP ensures prospective and current students that CIU's Certificate, Associates, Bachelor, Master, and Doctoral Business Programs are measured and analyzed for quality. Accreditation verifies that students enrolled at CIU gain the right skills for their educational investment and that CIU gives future graduates the skills that employers are seeking. California Intercontinental University looks forward to marking its 25th anniversary by pursuing accreditation from ACBSP.
Final Remarks
This 2021, CIU celebrates 25 years of growth, innovation, evolving technology, and accrediting accomplishments. Here's to many more decades of delivering an exceptional academic experience!