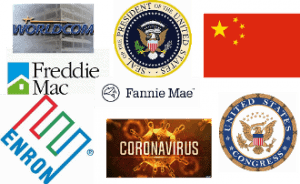 Accountability is a very powerful behavior or action that can build a long-lasting business or destroy it overnight. The word accountability cannot destroy anything by itself, but the acceptance or denial of the behavior or action can. Throughout history many famous organizations and many people's reputation has taken a big hit. The hit was due to not instilling the behavior into their organization or taking accountability themselves. The lack of accountability can lead to division in an organization, city, state, or country. Many of us are living the impact of a lack of accountability today which changed our lives forever. The bad news is, until accountability is accepted and followed no organization, city, state, or country will see peace.
What is Accountability?
According to Merriam Webster accountability is defined as "an obligation or willingness to accept responsibility or to account for one's actions". Accountability is something organizations struggle with from top line management to the individual. No one seems to have the answer in how to incorporate the behavior into their organizations but know they need to. Studies like "Oliverio (2000), Pennington (2009), and Shaw, Fisher, and Randolph (1991) identify accountability as a hot topic for organizations". Accountability is a behavior impacted by an individual's culture. Culture is guided by assumptions, beliefs, and values. At its very core accountability starts with the individual and is guided by their culture. Culture shapes the individual and impacts whomever the individual builds a relationship with.
Ten Behaviors Where Accountability is Lacking or Absent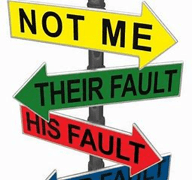 A study conducted by Partners in Leadership found, "82% of respondents admitted they have limited to no ability to hold others accountable successfully." Based on the information available on the site regarding the study, it does not say who the respondents are. Does it matter who the respondents are? It does because if it is management, their organization is doomed.
There are many behaviors that can be signs your organization has a lack of accountability in the culture. Here are ten behaviors indicating accountability is absent or lacking in the culture of an organization.
Organization is Hierarchical
Entitlement
Lack of Communication
Lack of Trust
Lack of Vision
Higher Cost
Complacency
A False Sense of Security
Maternalism
Siloed Organizations
If you think about the chaos and issues occurring in your organization, community, or country the above behaviors are very common. Therefore, accountability does matter because the lack of accountability can cause property damage, death, reputational damage, closure of business and loss of work. We live in a world clearly lacking accountability which desperately needs to change.
One concerning key behavior is maternalism which is when someone (management in an organization) defends people against others no matter if they are wrong or not. Does that behavior sound familiar? Are you feeling or seeing these behaviors in your organization or community? My guess is you are and saying, ok this hits home but how do we change? Change starts by changing the behaviors in the culture of your organization or community. Can you make the change? The answer is yes, and it really starts with you. Do not buy into the responses about a limited or no ability to hold others accountable, because you do. Where does the change start? The change starts with the following key behaviors.
Eight Key Behaviors Indicating a Culture of Accountability
The culture leading to accountability in an organization or community has to include the following eight key behaviors:
Taking Ownership
Trust
Integrity
Communication
Collaboration
Teamwork
Leadership
Vision
The eight key behaviors are for the most part the antithesis of the behaviors that are prevalent in a culture lacking accountability. You may say, changing those behaviors are easier said than done. Depending on the situation you may be correct. However, any change no matter what it is starts with you. If you are in an organization or community, you can drive the change in the organization. Change is driven though demonstrating the behaviors, training and hiring people who hold the same culture aspirations as the company and believes in at least the eight key behaviors.
Final Thoughts
Does accountability matter? Yes, it does very much. It is the driver of a civilized community and a successful organization. If accountability does not exist, the effects are dire. Today we see the effects in our lives and see the effect on our lives for years to come. The best recommendation for changing to a culture of accountability is it has to start with you. Find it in yourself to make a change and use your change to influence your organization or community. Remember, you do not have to be in an executive position or a key community member to make a change. Even as an individual contributor or community supporter you can make a change. Accountability starts and ends with you.
References
https://www.merriam-webster.com/dictionary/accountability
Boggs, Theodore G., "Behaviors to Support Moving to and Sustaining a Culture of Accountability" a mixed methods Dissertation
https://www.hrdive.com/news/study-workplace-accountability-requires-a-specific-strategy/400130/