You´ve decided to pursue the highest degree possible, a doctorate. Now it´s the time to chose the type of Doctoral degree-research applied- you´ll set out to earn. Although both degrees offer a rigorous educational experience, they are different, both in focus and content.
With an increase in individuals earning a doctoral degree, only an estimated 1% of the U.S. population hold a doctoral degree. If you've decided to join the ranks of the one percent, then you know the commitment. Most doctoral programs take between 3-6 years to complete, and those years are full of academic rigor, so knowing the difference between doctoral degree programs is critical to achieving your goal.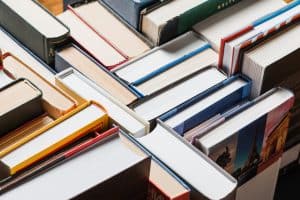 To begin, first, you need to ask yourself, what do I need to solve? Is there are a problem out there that needs attention? Is there something that requires research?
At CIU, you have two paths to research and present those findings in our online accredited dba program. The first one, a more traditional pathway known as the Doctoral Dissertation or (GRC) where you write 200-300 pages dissertation by doing research and identifying a problem. Students then do the literature, review it, look at the limitations, present findings, and finally defend it against academic members.
In the last several years, many schools have realized that the GRC is not the only approach. They have figured out a different approach that allows the students to complete their Doctorate, but with a more meaningful direction in a "real-world" applied research project (DRP). We still have students who prefer to write the paper, and that's totally up to you if that's a more meaningful pathway. However, universities now understand that "applied Learning" establishes and depends on community and industry connections.
Our online dba degree provides the option for applied Research Project (DRP), a new alternative to a lengthy research dissertation. You can read theory in a book all day, but how to apply it to the real world, and do you have a chance to use it? Universities are now creating a curriculum that interwind applied project-based learning rather than Educational Theory. Applied curriculum designed creates a flexible and Open-Ended learning model that provides students the opportunity to lead change with "Real-time results."
What is the most significant difference between GRC and DRP online dba programs? 
The most significant distinction between the GRC Dissertation and applied research project is that Dissertation (GRC) is considered a research base degree; you must master the subject adding to the body of knowledge.
The applied research (DRP) helps you master the subject entirely, but then you apply what you know. You take the theory and practice in your chosen field; the applied Doctorate may be a practical choice for seasoned professionals looking to depend on their expertise in a vital area of their profession.
In a Dissertation, you train for research. It is a standard degree sought by professionals who plan to move into research-based careers, like teaching. The dissertation is usually required to earn a tenure faculty position at most traditional universities and colleges.
Applied Research offers the same status and challenges of a dissertation; however, it is more appropriate for those seeking a professional career rather than an academic. The focus of applied Doctorate is less on research and more on practicing and using academic theory in a practical setting.
CIU new DRP track. You should try it!
Doctoral students quickly realize that they will get feedback-lots of it- on their project. Learning not to take it personally and analyzing it to improve the project are highly valued skills in the workplace.
Provides skills that translate across industries. You can apply skills acquired in a Doctoral degree program in a wide variety of careers.
Every industry and company needs employees with good communication, critical thinking, and writing skills. Through the final research project, doctoral programs develop those skills, even in candidates who initially had good communication abilities. The writing skills improve continuously through the final research project.
Less writing Intensive. This track is less writing-intensive and will speed of completion time depends on the student's knowledge, skills, and abilities.