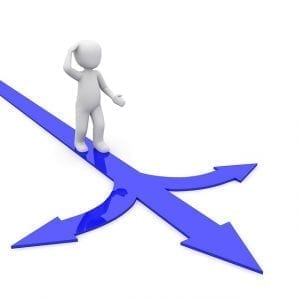 The world has endured more change in the last nine months than in the last ten years combined. The change the current pandemic has caused in 2020 has been more challenging than anything else experienced in recent history. Not since the housing crisis of 2008 has the world seen so much impact. There may be disagreements with some of the above statements, but I think most everyone can agree, no one expected us to be where we are today. People deal with change in different ways. Some people unfortunately cannot deal with change and do not make it through. One of the reasons they could not deal with change is because of their lack of or severe reduction in resiliency.
Resiliency
I recently read an article about resiliency written by his friends at Change Guides. The point of the article is about being resilient in dealing with change. The belief is the amount of resiliency a person has determines how they will deal with change. Change can be very stressful. The ability for a person to cope with change depends on how resilient they are.
What is Resiliency?
The definition for resiliency found in the Merriam-Webster dictionary applying to this post is "an ability to recover from or adjust easily to adversity or change". Psychologists define resiliency as, "the process of adapting well in the face of adversity, trauma, tragedy, threats, or significant sources of stress." The level of resiliency varies from person to person. The variance for the individual is known to be correlated to the influence of the culture the person grew up in.
The Seven Stages of Resiliency
Resiliency has seven stages according to Grace Point Wellness. The seven stages of resiliency are: 1. Shock 2. Pity Party, self-loathing 3. Anger 4. Depression 5. Exploration 6. Action 7. Change (moving forward with a new perspective) There are people who move through the stages and some who are stagnate. The ability to move through the stages depends on a lot of factors including where you start each time. To help determine where a person starts or where they are in the stages, each person should look at themselves in the mirror and ask, "Am I resilient and to what extent." Some people may just want to cope with the change and others may want to improve their resiliency.
Recommendations to Cope with Change
According to the American Psychological Association, people can cope with change. Some of the steps they can take to cope with change are: 1. Build connections by joining a group and building relationships with the right people. 2. Foster wellness by taking care of oneself, perform yoga or similar practices, and avoiding any negativity if possible. 3. Find purpose by volunteering and helping others. Sometimes strength from others and strengthen you. Also, do not be afraid to look in the mirror and reflect on oneself. 4. Embrace healthy thoughts by looking at the positive impacts of change and understanding you can only control what you can control The recommendations shared here are just some of the ways a person can cope with change. There are many other ways, but it starts with you and the actions you take.
Can a person improve their resiliency?
Yes, a person can improve their resiliency. It is not an easy road and often means breaking the old habits and culture the person has been used to. There are suggested stages a person needs to go through in order to improve. The stages are: 1. Challenge – Challenge yourself by looking inward and making the determination you are going to do something about it. It all starts with you. 2. Awareness – Awareness is all about understanding what is causing you to react to change the way you do. Also understand where you are in the seven stages of resiliency. 3. Preparation – Preparation begins with the decision to change or improve your resiliency. Once the decision has been made, the set goals and objectives to reach in order to get you to the next stage. 4. Action – Set an action plan and execute on it. 5. Maintenance – To help maintain and keep things in place because this is not going to be easy. Our habits and norms are easy to fall back into. People deal with change in their own ways. The ability to deal with change is called resiliency. Some people are in the upper stages of resiliency and some are not. The ones in the upper stages deal with resiliency better than those who are not. The good news is there are many coping mechanisms and ways to increase your resiliency. The key to all of this is, it has to start with a commitment by you to improve.
References
https://www.linkedin.com/posts/change-guides_resiliency-activity-6694668588755795968-S5A0
https://www.merriam-webster.com/dictionary/resiliency
https://www.apa.org/topics/resilience
https://www.gracepointwellness.live/