Productive days start as soon as you wake up. That is why having an effective morning routine that works for you is so important. Check out these four steps that can take your morning routine from monotonous to successful.

1. Say No to The Snooze Button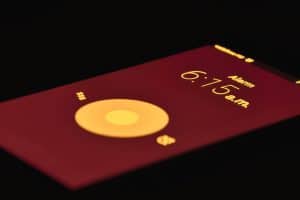 Although the snooze button can be tempting, it can be a dangerous game, as "five more minutes" can quickly turn into one hour.
Try creating a routine right after your alarm goes off to avoid this. This routine can consist of something simple like counting to ten and getting out of bed after reaching ten, or keeping a glass of water on your bedside table and encouraging yourself to sit up and grab the glass.
These tricks will keep you from falling back asleep and succumbing to the temptation of hitting the snooze button one too many times.
2. Water's Your Best Friend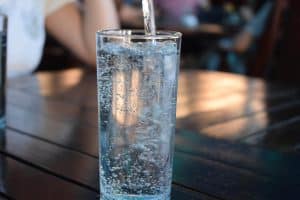 We touched on this briefly in the previous tip, but water is always a good start to your day.
Not only does it keep you hydrated, but it's scientifically proven to improve cognitive performance and boost productivity levels to around 14% more than those who don't drink the vital liquid.
Adding a full glass of water to your routine, even before drinking your morning coffee or tea, will avoid dehydration and the loss of focus that comes with it!
3. Get That Heart Rate Up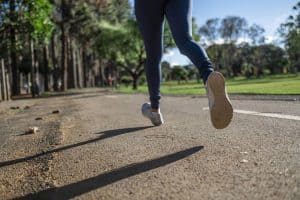 Fitting a quick workout during the early morning can make your day better, as studies have shown that "only five minutes after moderate exercise you get a mood-enhancement effect." Who wouldn't want to feel happier every day?
Not only could working out help you lift your mood, but it also will increase your energy for the day ahead. Try some of these and see which one works best for you:
A quick jog around your neighborhood.
Early morning pilates.
Riding a stationary bike while eating your breakfast cereal.
It doesn't matter if you start by exercising once a week. Just the fact that you're adding exercise to your routine can help you have more productive days.
4. Introduce Positive Affirmations To Your Day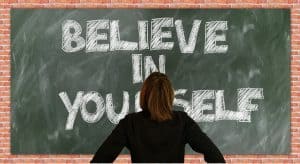 Positive affirmations are small phrases you can say (out loud or in your head) to help you affirm and keep motivated. They can help you overcome negative and intrusive thoughts that keep you from having a great day.
Telling yourself that you are "successful, confident, and strong" early in the morning can help you combat limiting beliefs about yourself and develop a confident mindset.
Whether you're saying these phrases while driving to work or right after you jumped out of bed, they will help you cultivate a more positive outlook on life and make you realize that you're fully capable of having a more effective day.
If you want to take your morning routine from satisfactory to outstanding, these are some steps to take! Morning habits can be the difference between a good day and an amazing one, so make sure you implement these healthy habits to enhance productivity throughout the day and balance work and life.